the original Milani Limited Edition Rose Powder Blushes from Summer 2013
were a huge hit with Milani fans. I reviewed one of those original blushes
in August of 2013
and I still adore it to this day. But Milani really stepped it up this year when they released the 2014 Limited Edition Rose Powder Blushes. Milani told me that they went for "bold and bright" colors this year, and they all have a matte finish (last year's collection contained softer colors with a shimmery/sparkly finish).
I received this collection from Milani and I'm excited to show these to you if you haven't seen them yet. This collection is available NOW at select Walgreens stores, and you can also order them via
the Milani website
for $7.99 each.
NOTE:
Milani offers free ground shipping on orders of $30 or more (no code required), so
if you order the entire collection ($31.96 total), you'll get all four blushes plus free shipping.
As I mentioned in my review of the original Rose Powder Blushes, these compacts are HUGE when it comes to blush (0.6 oz each). For perspective,
Revlon Powder Blushes
retail for $8.99 and they contain 0.17 oz of product.
Also, in case you haven't seen these in person yet, I can confirm that they definitely come safety-sealed: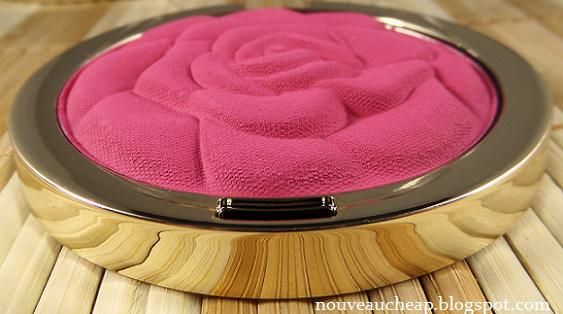 The raised rose design is gorgeous, isn't it?
Swatches: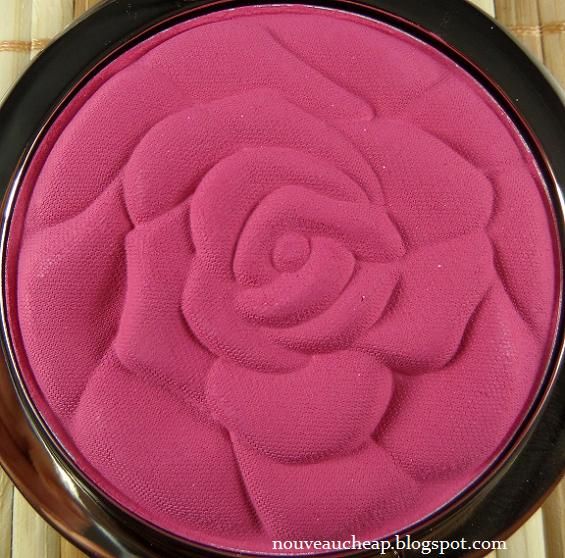 Love Potion
(matte fuchsia-berry)
Swiped and blended


Coral Cove
(matte orangey-coral with a slight pink undertone)
Swiped and blended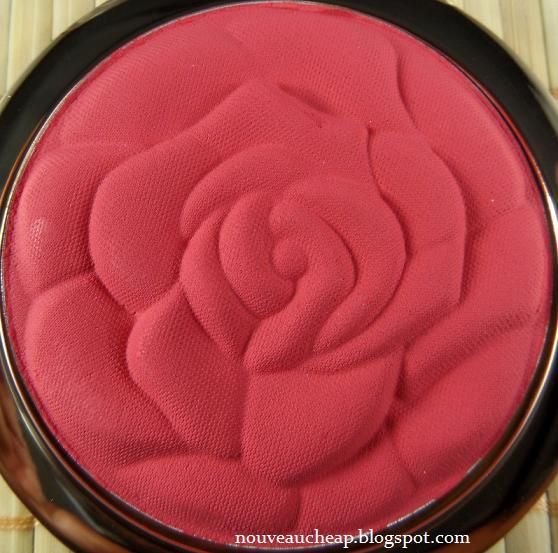 Lady Rouge
(reddish coral)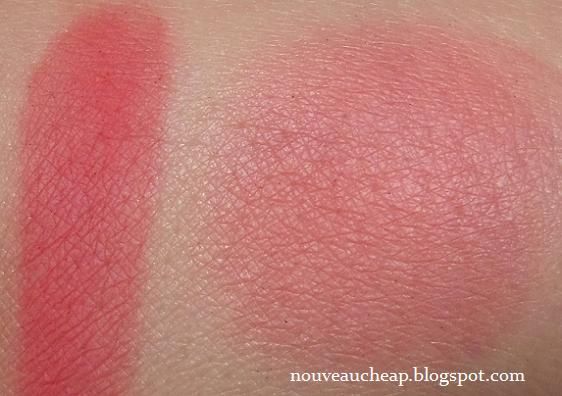 Swiped and blended
I love that Milani gave us two coral shades and two pink shades, and then within each color family they gave us one deeper shade and one lighter shade. In doing this, I think they covered all bases when it comes to skintones. Cool-toned lovers will no doubt gravitate toward the pinks, while warm-toned lovers will be drawn to the corals.
The texture of these blushes is soft, but not
too
soft. One of the things I hear all the time about the Rose Powder Blushes is that the rose design is so beautiful, you don't want to ruin them by using them. But these blushes are sturdy, and I can tell you that I've used these blushes, and also my original Rose Powder Blush, many, many times and the design is still intact. These blushes don't crumble at the first sign of a powder brush, so don't be afraid to play with them! I have been using
my e.l..f. Studio Blush Brush
with the two lighter shades and my e.l.f. Small Stipple Brush with the deeper shades and the rose design looks just as pretty now as when I first opened them.
When compared to the Milani Matte Baked Blushes,
which you know I love
, the Rose Powder Blushes are a bit more powdery and not quite as finely-milled as the Baked Blushes. But the color-level and pigmentation are right up there with the Baked Blushes, and I also think they apply and blend as easily as the Baked Blushes. Regardless of which shades you purchase from this collection, I don't think you'll be disappointed with the pigmentation--if anything, you might go overboard the first time you wear one and find yourself having to tone it down a bit.
Staying power is right in line with the Baked Blushes for me too--I can get a full day's wear with these (and remember, I have super oily skin). One more thing--a few of you have mentioned that you don't care for the scent of these blushes. They are fragrance-free, but they do have a scent to them. To me they smell like talc, but I don't notice the scent until I put my nose right up to the compact (and I don't notice the scent during application). I realize that you could have a different experience with these if you're sensitive to scents, so I just wanted to mention that.
FINAL VERDICT:
If you love matte blushes in bright, bold colors, I think you might fall in love with the Limited Edition 2014 Rose Powder Blush Collection from Milani. Not only are they beautiful to look at, but they are beautiful on the skin as well. And you can't beat the value, considering that you get a whopping 0.6 oz of product for $7.99. I love every shade in this collection but if I could only choose one, it would be
Coral Cove
--it is so versatile and absolutely beautiful on the skin. That said,
Lady Rouge
is also gorgeous, and
Tea Rose
is too. Oh heck, don't make me decide--I'll leave that up to you!
Again, you can find these blushes NOW at select available Walgreens locations and you can also order them via the Milani website here. Milani offers free ground shipping on orders of $30 or more (no code required), so if you order the entire collection ($31.96 total), you'll get all four blushes plus free shipping.
A sample of this product was given to Nouveau Cheap for editorial purposes, either directly from the manufacturer or from the agency that works on behalf of the manufacturer. All reviews on
NouveauCheap.Blogspot.com
are the honest opinion of its author and editorial samples do not, in any way, affect the outcome of product reviews. For more information, click
here
.

I probably don't have to remind you that